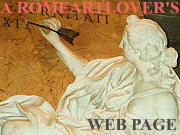 What's New!

Detailed Sitemap


All images © by Roberto Piperno, owner of the domain. Write to romapip@quipo.it. Text edited by Rosamie Moore.
Page added in October 2005.

Scopello (Skopelos)
Key dates:
1204: the Byzantine Empire is parcelled out among the leaders of the Fourth Crusade after they conquer Constantinople, but the small Aegean islands (including Scopello) soon fall directly or indirectly into the hands of Venice: Scopello was ruled by the Ghisi, a family of Venetian merchants.
1276: the island returns under the often nominal rule of the reconstituted Byzantine Empire.
1453: the Turks seize Constantinople: the inhabitants of Scopello ask for Venetian protection.
1538: Khayr al Din (Barbarossa - red beard), corsair and admiral of the Turkish fleet, seizes Scopello.



Views of Scopello


Today the town of Skopelos occupies an area much larger than in the XVth century when it was under Venetian rule; the old town, however, is still easily identifiable as it is located on a low hill which sharply falls towards the modern town (left picture above) or towards the sea (right picture above).



Views of the large "Pyrgo" (tower) of Scopello


At the top of the hill, on the site of the ancient acropolis, in the XIIIth century the Ghisi built a small fortress, not much more than a large tower.



A narrow and steep street of Scopello and a view from the tower


The Ghisi tower ensured control over the bay and it was protected by a maze of very narrow and steep streets, often interrupted by low arches.



Churches of Scopello


The old town is relatively well preserved although some houses have been modernized without paying attention to their consistency with the overall architecture of the location. As often occurs in the Aegean islands, the number of churches is extremely high in part because while the rulers were Catholic, their subjects were Orthodox. The church of Aghii Apostoli (left picture) retains its original appearance with the stones not covered by plaster: it is in part decorated with reliefs and sections of columns taken from buildings of the ancient Greek acropolis.



Church on the "tower" (Panagia son Pirgo) and detail showing the small chapel next to it was used as a mosque


The rocks falling into the sea have the appearance of towers and a picturesque church is thus called the "Church on the tower", although there is no evidence of a tower. The small chapel next to the church (shown in the image used as a background for this page) retains a small fountain where the Turks washed their feet and the low relief decorating the door is another indication that during the Ottoman rule it was used as a mosque.

Alonissos



View from the sea and tower on the eastern side of the town


Alonissos is the modern name of an island next to Scopello: the size of the island is similar to that of Scopello, but only its southern part is populated: in the past it was called Khiliodromia; while old maps are generally relatively accurate in positioning Scopello and nearby Schiatto, Alonissos is often wrongly located or even ignored.
The small village at its southern tip enjoys excellent views in almost all directions. It is visible from the town of Scopello and its inhabitants signalled the arrival of corsairs or other enemies by lighting fires.



Views from the town westwards (towards Scopello) and eastwards


Introductory page on the Venetian Fortresses

Pages of this section:
On the Ionian Islands: Corfų (Kerkyra) Paxo (Paxi) Santa Maura (Lefkadas) Cefalonia (Kephallonia) Asso (Assos) Itaca (Ithaki) Zante (Zachintos) Cerigo (Kythera)
On the mainland: Butrinto (Butrint) Parga Preveza and Azio (Aktion) Vonizza (Vonitsa) Lepanto (Nafpaktos) Atene (Athens)
On Morea: Castel di Morea (Rio), Castel di Rumelia (Antirio) and Patrasso (Patra) Castel Tornese (Hlemoutsi) and Glarenza Navarino (Pilo) and Calamata Modon (Methoni) Corone (Koroni) Braccio di Maina, Zarnata, Passavā and Chielefā Mistrā Corinto (Korinthos) Argo (Argos) Napoli di Romania (Nafplio) Malvasia (Monemvassia)
On the Aegean Sea: Negroponte (Chalki) Castelrosso (Karistos) Oreo Lemno (Limnos) Schiatto (Skiathos) Scopello (Skopelos) Alonisso Schiro (Skyros) Andro (Andros) Tino (Tinos) Micono (Mykonos) Siro (Syros) Egina (Aegina) Spezzia (Spetse) Paris (Paros) Antiparis (Andiparos) Nasso (Naxos) Serifo (Serifos) Sifno (Syphnos) Milo (Milos) Argentiera (Kimolos) Santorino (Thira) Folegandro (Folegandros) Stampalia (Astipalea) Candia (Kriti)

You may refresh your knowledge of the history of Venice in the Levant by reading an abstract from the History of Venice by Thomas Salmon, published in 1754. The Italian text is accompanied by an English summary.

Clickable Map of the Ionian and Aegean Seas with links to the Venetian fortresses and to other locations (opens in a separate window)