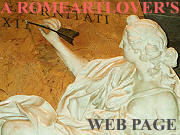 What's New!

Detailed Sitemap


All images © by Roberto Piperno, owner of the domain. Write to romapip@quipo.it. Text edited by Rosamie Moore.
Page revised in May 2015.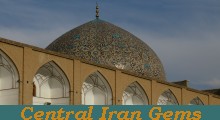 - Qajar Kashan
(dome of Sheikh Lotfollah Mosque at Isfahan)

You may wish to read an introduction to this section first.



Imamzadeh-ye Sultan Mir Ahmad (a mausoleum redesigned during the Qajar period)


According to travel accounts by Marco Polo (1272) and Odoric of Pordenone, a Franciscan friar who visited Persia en route to China (1318), they were told that Kashan was the point of departure of the Magi of the Christian tradition. This is evidence that the city was a prosperous one. A Seljuk Friday Mosque and a bazaar are remaining monuments of that period, but they have been damaged by earthquakes and poor restorations/additions. This page deals with some interesting buildings of the Qajar period (1785-1925).
Kashan was known for its silk and cotton factories, but in the XIXth century their products could not compete with European manufacturers and the economy of the town declined. Lord Curzon who visited it in 1889 described it at that time as outwardly, one of the most dilapidated cities in Persia. A more funereal place I have not yet seen.



Imamzadeh-ye Sultan Mir Ahmad - detail of the portal with the symbol of Persia


This mausoleum was built in the XVIth century, but it was badly damaged by an earthquake in 1778 and it was redesigned afterwards. Its portal shows the emblem of Persia which was formally adopted by Mohammad Shah Qajar in 1848. The lion was a traditional symbol of ancient Persian rulers (as shown by the reliefs at Persepolis) and it was used by Safavid rulers too (as at Chehel Sotun), but making it the official symbol of the state and giving it such evidence on a religious building, shows that Qajar rulers played down the Islamic aspect of their power. In 1980 it was removed from the Iranian flag and replaced by the Name of Allah.



Agha Bozorg Mosque - main prayer hall


This large mosque which includes a medrese in the courtyard was built in the 1840s and its design is at least in part due to Ustad (Master) Ali Maryam who is the architect of two very interesting mansions at Kashan.
This mosque catches the eye because of its limited use of tiles when compared to monuments of the Safavid period such as Shah Abbas Mosque at Isfahan. In 1902 Henry Savage Landor noted: All the most ancient and beautiful tiles have been stolen or sold by avid mullahs for export to Europe. (Across Coveted Lands). He was referring to another mosque of Kashan, but it might have occurred here too.



Agha Bozorg Mosque: (left) the prayer hall seen from the rear courtyard; (right) the portal of the entrance seen from the prayer hall


The lack of a lavish decoration has the advantage of giving greater emphasis to the structure of the complex which is based on perfect symmetry of all its parts. Its axis is not pointing in the direction of Mecca and this explains why the rear of the main prayer hall is open, rather than being closed by a mihrab, the niche Muslims should face when praying.



Agha Bozorg Mosque - main courtyard


Kashan is famous for its gigantic and poisonous scorpions and for its unbearable heat. Savage Landor.
Whether the design of the mosque was effective or not in keeping at bay scorpions is uncertain, but it definitely helped the students of the medrese to endure the heat. Tower winds, similar to those of Yazd, at the corners of the courtyard set up a draught through the student cells which received less sunlight by being placed in a courtyard at a lower level. The "pierced" prayer hall was so designed to provide ventilation during prayers.
Savage Landor noted: One cannot help being struck, in a stifling hot place like Kashan, to find large ice store-houses. Yet plenty of ice is to be got here during the winter, especially from the mountains close at hand. These ice-houses have a pit dug in the ground to a considerable depth, and are covered over with a high conical roof of mud (you may wish to see an impressive ice-house at Abarquh).



Khan-e Tabatabei - "biruni", the pavilion where guests were received and celebrations held


Ustad Ali Maryam built this mansion for a local wealthy family. In line with the local tradition the walls surrounding the complex and its unassuming entrance do not hint at the luxury of the mansion in any way. The design of the interior however departs from traditional patterns and it has a European flavour owing to the biruni round arches and projecting wings, although not being an imitation of a specific monument.



Khan-e Tabatabei - terrace opposite "biruni"


At Shiraz similar mansions were placed at the centre of gardens with water tanks reflecting their image (e.g. Naranjestan). Lacking live trees, the decoration of the biruni and of the main courtyard seem to depict cypress trees in the elaborate geometric pattern typical of Islamic art.



Khan-e Tabatabei - details of the "talar" (throne hall)


The use of small mirrors was perhaps introduced in Persian art by the decoration of the talar of Chehel Sotun, one of the royal pavilions at Isfahan, but the elaborate stucco carvings are typical of the Qajar period. Another striking aspect of the decoration is the absence of tiles which perhaps did not match the creamy colour of the stuccoes. You can see another detail of these stuccoes in the image used as background for this page and in the introduction page.



Bagh-e Fin (Fin Garden) - walls and towers


It is with a certain amount of sadness that one gazes on the old Fin Palace, up on the hills some six miles to the west, and listens to the pathetic and repellent tragedy which took place within its garden walls. (..) The Palace, with its quaint pictures and decorations is now in a state of abandonment and semi-collapse. The tragic end in 1852 at this place of Mirza Taki Khan, then Prime Minister of Persia — as honest and straightforward a politician as Persia has ever possessed — adds a peculiar gloom to the place. A man of humble birth, but of great genius, Mirza Taki Khan, rose to occupy, next to the Shah, the highest political position in his country, and attempted to place the Government of Persia on a firm basis, and to eradicate intrigue and corruption. To this day his popularity is proverbial among the lower classes, by whom he is still revered and respected for his uprightness. The Shah gave him his only sister in marriage, but unhappily one fine day his enemies gained the upper hand at Court. He fell into disgrace, and was banished to Kashan to the Fin Palace. Executioners were immediately sent to murder him by order of the Shah. Mirza Taki Khan, when their arrival was announced, understood that his end had come. He asked leave to commit suicide instead, which he did by having the arteries of his arms cut open. He bled to death while in his bath. Savage Landor.



Bagh-e Fin on a Friday


Persian sources indicate that Mirza Taki Khan, best known as Amir Kabir, was assassinated and did not commit suicide as Seneca did when he was sentenced to death. Today Fin does no longer suggests gloomy thoughts, at least not to the families of Kashan who spend their day of rest there. A nearby spring forms a net of pools and watercourses which link and surround a series of pavilions. It was designed during the Safavid rule, but it was enlarged and embellished by Fat'h Ali Shah Qajar who used it as a hunting lodge. He is best known for having waged war on Russia twice (1804-13 and 1826-28) with the result of losing all Persian territories in Georgia, Armenia and north of the Caucasus. In addition he wasted fortunes in crowns and coronation chairs studded with diamonds and rubies.



Bagh-e Fin - porcelain-type decoration


In 2011 UNESCO added 9 Persian gardens to their list of World Heritage Sites. Bagh-e Fin is one of them together with that built by Cyrus the Great at Pasargadae, Bagh-e Dolatabad at Yazd, Bagh-e Eram at Shiraz and Chehel Sotun at Isfahan.



Bagh-e Fin - cypress trees




Turkish and Islamic Arts Museum in Istanbul (housed in Ibrahim Pacha Sarayi): Qajar Hookah parts


Introduction
Achaemenid Pasargadae and Persepolis
Sassanid Bishapur
Achaemenid Tombs and Sassanid Reliefs near Persepolis
Zoroastrian survivors
Seljuk small towns (Ardestan, Zavareh and Abarquh)
Seljuk Isfahan
XIVth century Yazd
Safavid Isfahan
XVIIIth century Shiraz
Post Scriptum
On the Road
An excursion to Abyaneh
Persian Roses
People of Iran







SEE THESE OTHER EXHIBITIONS (for a full list see my detailed index).