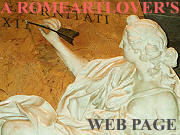 What's New!

Detailed Sitemap


All images © by Roberto Piperno, owner of the domain. Write to romapip@quipo.it. Text edited by Rosamie Moore.
Page added in October 2008.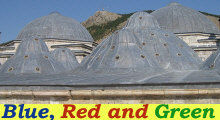 - Safranbolu
(Ali Pacha Hammam in Tokat)

Safranbolu owes its name to saffron, since the town was a trading place and a centre for growing it. In 1994 it was added to the UNESCO World Heritage List for having retained its Ottoman urban landscape.



View of Carsi, the oldest part of Safranbolu, from Hidirlik Park


The 1900 Times Atlas of the World indicates the town (as Zafaranboli) with the same printing type as other provincial towns covered in this section such as Kastamonu, Zile and Niksar.
In a today's atlas it is high unlikely that one can find Safranbolu; this because the economic development of the region has reduced the importance of the town. In the first half of the XIXth century coal was found at Zonguldak, a port on the Black Sea and in the early XXth century a railway linked that location with Ankara. The railway passed some ten miles to the west of Safranbolu and the town station was located in the village of Oglebeli. In 1939 steel factories were built at Oglebeli. They favoured the rapid development of a new town called Karabuk. This led to the decline of Safranbolu as an administrative centre and today the town is regarded as a suburb of Karabuk.



Ottoman houses


The decrease in importance of Safranbolu explains why it was not impacted by the construction of new modern buildings and by the opening of large roads. It retains the appearance that most Turkish towns had until the 1920s.



(left) House at Kirankoy; (right) apse of St. Stephen's (today a mosque)


Another factor which had an impact on the decline of Safranbolu occurred in the 1920s when its Greek inhabitants left the town. They lived in Kirankoy, a quarter which has seen many modernizations, owing to its closeness to Karabuk. Yet the streets around the old church retain some traditional buildings.



(less restored) Ottoman houses (the design of that on the right shows that the ground floor was used as a stable or small warehouse)


The inclusion of Safranbolu in the UNESCO heritage list meant for the town a second life; many old houses have been turned into boutique hotels and there are many restaurants and cafès. Some buildings have been renovated and adapted to their new purpose, however many houses are untouched.



(left) Koprulu Mehmet Pacha Camii; (right) Izzet Mehmet Pacha Camii


Koprulu Mehmet Pacha was a very powerful Grand Viezir; he was appointed in 1656 during a very critical period for the Ottoman Empire: the Venetians were blocking the Dardanelles and therefore vital supplies to Constantinople (more on this topic). He had inherited from his father-in-law a large estate in the small town of Kopru (today Vezirkopru, not very far from Safranbolu) and he came to be called Koprulu (from Kopru). In 1661 he commissioned a large mosque in Safranbolu. Members of the Koprulu family held the post of grand viezir for most of the following fifty years.
Izzet Mehmet Pacha was Grand Vizier three times (a quite unique event): in 1773-75, in 1781-82 and in 1794-98. He is mainly associated with having signed the Treaty of Kucuk Kaynarka in 1774. This was a very humiliating agreement which gave the Russian Empire its first direct access to the Black Sea. Izzet Pacha came from Safranbolu and in 1796 he commissioned a second large mosque in his hometown.



(left) Entrance to Cinci Han; (right) Ahmet Lutfi Turbesi


The oldest part of Safranbolu is called Carsi (market) so it is not surprising to find at its very centre a large han (caravanserai). It was built in 1645 and it was used for its original purpose until the early XXth century. Today it is a luxury hotel.
Hidirlik means old stone and it is the name given to a park at the top of a hill which commands a great view over Safranbolu. The only "old stone" in the park is a fine turbe.



(left) Mumtazlar Konagi (below) and Eski Hukumet Konagi (above); (right) Ottoman house


What could have happened at Safranbolu if the town had not lost its importance is exemplified by Eski Hukumet Konagi (Old Government House), a large early XXth century building: the old castle of the town was pulled down to make room for it. Its style does not fit at all with the Ottoman urban landscape.



(left) Kaymakamlar Konagi; (right) its ground floor


Kaymaklar Konagi is a museum house where the everyday life of a well-off XIXth century Ottoman family has been recreated. The owner of the building was the commander of the local military garrison and its house is known by his rank Kaim-Makam (Lieutenant-Colonel) rather than by his name (Haci Mehmet Efendi). The ground floor had walls made of stone and it was mainly used as a storage facility.



Kaymakamlar Konagi Muze: (left) bride's room; (right) in the kitchen


Furniture was kept to a minimum; in general the only fixed piece of furniture was a sofa along the walls; everything else was brought in when needed; mattresses and bed linen were kept in wall cupboards.



Kaymakamlar Konagi Muze: (left) cupboards; (right) bathroom


Introductory page
Kastamonu
Taskopru
Amasya
Turhal and Zile
Tokat
Niksar
Hattusa and Yazilikaya

Clickable Map of Turkey showing all the locations covered in this website (opens in another window).







SEE THESE OTHER EXHIBITIONS (for a full list see my detailed index).