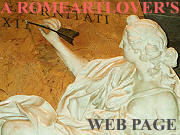 What's New!

Detailed Sitemap


All images © by Roberto Piperno, owner of the domain. Write to romapip@quipo.it. Text edited by Rosamie Moore.
Page added in April 2008.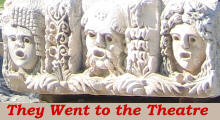 - Euromos
(theatrical masks at Myra)

It is unlikely that many drivers along the busy road linking Milas with Ephesus may notice that a thick olive-grove houses one of the best preserved ancient temples in Turkey.



General view


Euromos, known also as Kyromos and Hyromos, was an independent small town which was subdued by Milas, but regained some autonomy during the Roman rule.



Walls and theatre


Euromos was located on a low hill which did not provide a natural defence, so the town was protected by thick walls. On the western slope of the hill there is evidence of a small theatre.



Temple to Zeus


Most likely in the Vth century BC at the foot of the hill a temple was dedicated to Zeus; probably the initiative was part of a process aimed at replacing the local (mainly female) deities with the Greek ones.



Front view and a dedicatory inscription on one of the columns


The current temple was built at the time of Emperor Hadrian; several columns bear inscriptions celebrating the donors who paid for them.



Rear view of the temple and detail of a capital


Based on the fact that not all the columns are fluted, archaeologists believe that the temple was never entirely completed: probably Euromos was greatly affected by the plague which broke out in the region in 166 AD and was abandoned by most of its inhabitants in the following years; the fact that the temple was not turned into a church supports this theory. You may wish to see another temple dedicated to Zeus in Turkey.

Move to:
Introductory page
Miletus
Priene
Didyma
Iasos
Milas
Kaunos
Telmessos
Tlos
Xanthos
Letoon
Patara
Antiphellos
Simena
Myra
Phaselis
Termessos
Attalia (Antalya)
Perge
Aspendos
Side
Map of Turkey with all the locations covered in this website







SEE THESE OTHER EXHIBITIONS (for a full list see my detailed index).