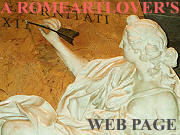 What's New!

Detailed Sitemap


All images © by Roberto Piperno, owner of the domain. Write to romapip@quipo.it. Text edited by Rosamie Moore.
Page added in May 2008.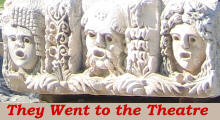 - Antiphellos (Kas)
(Theatrical masks at Myra)

The town of Phellos was an ancient Lycian settlement in the upper valley of the River Demre; this river reaches the sea at Andriake; the town was surrounded by fertile agricultural land and at one point its inhabitants decided to have their own harbour rather than relying on Andriake which was controlled by the important town of Myra; their choice fell on a bay which was protected by a long peninsula. A road across the mountains linked Phellos to its harbour which was named Antiphellos (in front of Phellos).



Roman theatre


Eventually Antiphellos became more important than its parent town and during Hellenistic times and the Roman period it was provided with an agorÓ (market place), two baths and a theatre, which is its main archaeological remain. Antiphellos is now called Kas and is a modern tourist resort which attracts an ever growing number of holidaymakers.



View of Castelrosso (Kastelorizo)


Over the centuries a competition developed between the harbour of Antiphellos and that located on the nearby island of Kastelorizo (which now belongs to Greece). For many centuries the harbour of the island was preferred by ships travelling from the Aegean Sea to Cyprus and Syria. At the end of the XIXth century Kastelorizo was a small town, while on the ancient site of Antiphellos there was just a village. Today the situation is quite the reverse (see the page on Kastelorizo to learn about the decline of that port).



Free-standing tomb


In a small square of Kas there is a typical "Gothic" Lycian sarcophagus decorated with fine lion heads.



(left) Rock-cut tombs on the road to Myra; (centre and right) rock-cut tombs on the hill behind Kas


Lycia is known for its rock-cut tombs, many of which have the appearance of a small Ionic temple: those on the hill above Antiphellos belong to an earlier period: that, centre above, has a lintel decorated with rolls, which most likely are a reminder of the logs used by the Lycians for building their homes.

Introductory page
Priene
Miletus
Didyma
Iasos
Euromos
Milas
Kaunos
Telmessos
Tlos
Xanthos
Letoon
Patara
Simena
Myra
Phaselis
Termessos
Attalia (Antalya)
Perge
Aspendos
Side
Map of Turkey with all the locations covered in this website







SEE THESE OTHER EXHIBITIONS (for a full list see my detailed index).