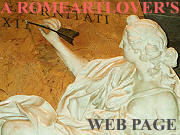 What's New!

Detailed Sitemap


All images © by Roberto Piperno, owner of the domain. Write to romapip@quipo.it. Text edited by Rosamie Moore.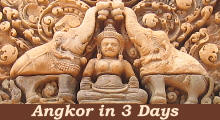 Day three - page three
(relief in Banteay Srey)

An excursion to Tonle Sap



At work on the lake (1)


Tonle Sap (the Great Lake) is a sort of safety valve of the Mekong River hydrogeological system: during the rainy season it receives water from the Mekong which flows back to the river during the dry season: its shallow waters are a gigantic fishery which provides Cambodians with a significant part of their protein intake.
Usually tourists visiting Angkor are shown a fishermen's village on the northern section of Tonle Sap: its inhabitants are of Vietnamese origins and they wear the straw conic hat which is also part of the Chinese tradition.



At work on the lake (2)


Children learn very early to move about Tonle Sap with flat boats and to continuously check the depth of the water to avoid running aground.



The fruit seller


The village has a busy market but there is also a door-to-door service providing isolated households with basic commodities.



Cleaning the net


In order to maintain the fisheries in the long term, nets are periodically checked and young fish are thrown back into the water.



The floating houses


Some fishermen live on boats: they may lack many modern comforts, but they do have a battery-powered TV set.



Building a new house


Cambodian traditional houses, both on land and on water, are built on poles; they are not regarded as a lifetime investment because almost every second year they need to be rebuilt.



The crocodile farm


The star of Tonle Sap's wildlife is the crocodile and taking a picture of these terrifying beasts is a temptation nobody can resist.



Farmers and herdsmen


Most of the inhabitants of Siem Reap, the modern town near Angkor, are involved in one way or another with tourism: yet it is still possible to find someone busy in a more traditional occupation.

PS: romeartlover thoroughly enjoyed visiting Angkor and making the excursion to Tonle Sap: yet he could not avoid longing for the day he went to Aizani, where he was the only visitor to its ancient monuments!



Angkor in 3 Days


| | |
| --- | --- |
| Day One - Page One | Introduction - Angkor Thom (Southern Gate and Terraces) |
| Day One - Page Two | Angkor Thom (Temples) |
| Day One - Page Three | Angkor Vat |
| Day Two - Page One | Prah Khan - Ta Som |
| Day Two - Page Two | Banteay Srey |
| Day Two - Page Three | East Mebon - Pre Rup |
| Day Three - Page One | Baksei Chamkrong - Ta Prohm |
| Day Three - Page Two | Prasat Kravan - Phnom Bakheng |
| Day Three - Page Three | An excursion to Tonle Sap |



SEE THESE OTHER EXHIBITIONS (for a full list see my detailed list).