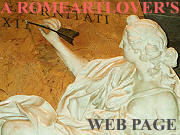 What's New!

Detailed Sitemap


All images © by Roberto Piperno, owner of the domain. Write to romapip@quipo.it. Text edited by Rosamie Moore.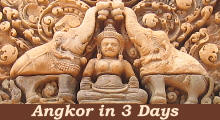 Day three - page one
(relief in Banteay Srey)

Baksei Chamkrong

This small Hindu temple is located next to the southern gate of Angkor Thom, but it was built in an earlier period (Xth century).



Overall view


It is one of the first temples constructed of bricks and laterite (a local surface stone) and its simple, yet very elegant design, served as model for many other temples built at a later stage.

Ta Prohm



Gopura and first enclosure


The French archaeologists who first worked at cleaning and restoring the monuments of Angkor, were faced with a difficult choice: whether to limit their activity to providing a safe access to the buildings or to restore their original appearance and to ensure their long term conservation.
Many monuments have concrete foundations and to some extent are the results of reconstructions: the site of Ta Prohm was chosen for showing how the monuments would appear with just limited conservation activity. It is improper to say it has been left in the same condition it was found, yet it gives the visitor a feeling of what the first explorers experienced when they reached the site.



A Naga and the decoration of a small pavilion


Ta Prohm was built by King Jayavarman VII at the same time as the walls of Angkor Thom and of Bayon: it shows many similarities with these monuments: it was dedicated to Buddha, its pavilions are carved with faces of Avalokitesvara, (the Lord who looks down with compassion) and in general the decoration is very rich.



The devata


Ta Prohm was decorated with narrative bas-reliefs portraying episodes of the life of Buddha: these were almost totally erased after the death of King Jayavarman VII, when there was a return to traditional Hindu beliefs. The nice devata were spared.



Nature (silk cotton trees) at work


To most visitors Ta Prohm is mainly associated with the gigantic trees which have grown upon the roofs of some buildings and with the melancholic sight of the marshes which surround the main temple.



The lone warden




Angkor in 3 Days


| | |
| --- | --- |
| Day One - Page One | Introduction - Angkor Thom (Southern Gate and Terraces) |
| Day One - Page Two | Angkor Thom (Temples) |
| Day One - Page Three | Angkor Vat |
| Day Two - Page One | Prah Khan - Ta Som |
| Day Two - Page Two | Banteay Srey |
| Day Two - Page Three | East Mebon - Pre Rup |
| Day Three - Page One | Baksei Chamkrong - Ta Prohm |
| Day Three - Page Two | Prasat Kravan - Phnom Bakheng |
| Day Three - Page Three | An excursion to Tonle Sap |



SEE THESE OTHER EXHIBITIONS (for a full list see my detailed list).