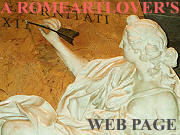 What's New!

Detailed Sitemap


All images © by Roberto Piperno, owner of the domain. Write to romapip@quipo.it. Text edited by Rosamie Moore.
Page added in October 2013.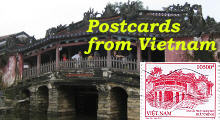 - Postcards from Vietnam
(Japanese Bridge at Hoi An)

Introduction

Most travel agents "sell" a journey to the temples of Angkor in Cambodia together with a tour of Thailand or Vietnam and more recently Myanmar.



(left) A pagoda at the Mountains of Marble near Da Nang; (right) a sculpture factory near Hanoi


Organized tours often provide shopping opportunities, but in Vietnam, as well as in Myanmar, the main focus of the tour being offered at present is on factories and shopping centres rather than on showing visitors the actual historical sites which may have been the main reason many tourists decided to visit these countries in the first place. In 2006 on the second day of a tour of Vietnam our group was accompanied by a local guide to visit a factory near Hanoi where they make copies of famous statues, available for tourists to buy and have shipped home. On the fifth day of the tour a visit to a series of pagodas near Da Nang was dropped from the itinerary in order to visit a nearby factory to watch the production of yet more copies of statues. The tour guide announced the cancellation of the visit to the pagodas saying "We have already seen many pagodas".
This section is named Postcards from Vietnam because the tour did not allow for a proper visit to the most interesting monuments of the country.
You may wish to read Wikipedia's entry for Vietnam - it opens in a separate page.

Champa heritage



Da Nang Museum: reliefs on Champa (Wikipedia entry) altars; the image used as background for this page shows a Champa capital




Da Nang Museum: Hindu deities worshipped by the Champa


Pagodas, Temples and other Monuments



Pagodas at Hanoi: (left) One Pillar Pagoda (Wikipedia entry); (right) Tran Quoc Pagoda




Temple of Literature at Hanoi (Wikipedia entry)




Thien Mu Pagoda at Hue (Wikipedia entry)




Supreme Harmony Palace at Hue




Gate of the Imperial Palace at Hue (Wikipedia entry)




Cao Dai (Wikipedia entry) Temple at Saigon




Detail of Jade Emperor Pagoda at Saigon




Japanese Bridge at Hoi An (Wikipedia entry)


French heritage



Presidential Palace at Hanoi, former residence of the French Governor




Cathedrals at Da Nang (left) and Saigon (right)




Railway Station at Saigon


An Excursion to Ha Long Bay



Ha Long Bay (Wikipedia entry)




Ha Long Bay




Ha Long Bay




Ha Long Bay




Ha Long Bay


Scenes of Life



Farmers at work near Hanoi




Fighting evil spirits by using dragons (left) and avoiding number four (right) at Hanoi (Wikipedia entry)




Coping with heavy rain at Hoi An




XIXth century house at Hoi An




Market scenes at Hoi An




Houses on the river at Hue




Boat at Hue




A water buffalo in the River Mekong delta









SEE THESE OTHER EXHIBITIONS (for a full list see my detailed index).