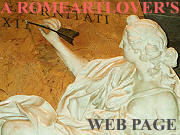 What's New!

Detailed Sitemap


All images © by Roberto Piperno, owner of the domain. Write to romapip@quipo.it. Text edited by Rosamie Moore.
Page added in March 2008.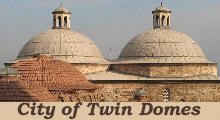 - Bursa - page three
(domes at Eski Kaplica)

Cekirge

At Cekirge, a location two miles to the west of the walls, the Romans built baths which made use of local hot springs. These baths were restored by Emperor Justinian. They were probably abandoned in the following centuries until Sultan Murad I built new baths on their foundations.



A view of Cekirge some 50 years ago: Murat Hudavendigar Camii is on the left side and Eski Kaplica on the right side


Until fifty years ago Cekirge was a peaceful suburb of Bursa with just a few boarding houses in the vicinity of the baths as one can see in a photo placed by municipal authorities on a billboard. Today it is part of the city: the population of Bursa has increased from some 300,000 in the early 1970s to nearly 2,000,000 in 2007. It is likely that what the health gains from Cekirge hot baths, is lost because of its traffic pollution.



Eski Kaplica


The baths are called Eski (old) to distinguish them from other establishments built at a later period: the actual baths are rather small (they are the buildings on the left side of the photo): the entrance hall consists of two large rooms which are covered with twin domes. The complex is now part of a five-star hotel of remarkably poor taste (and behind Eski Kaplica there is another gigantic hotel).



Eski Kaplica: details


The brick decoration of the baths (and that of its modern doors) is based on a rather unusual motif which reminds the viewer of the technique used for making straw baskets.



Murat Hudavendigar Camii


Sultan Murad I built a complex near the baths; in addition to a large mosque it included a medrese, a turbe and an imaret. Hudavendigar, the title given to Sultan Murat means master in the sense of a skilled/knowledgeable man.



Murat Hudavendigar Camii: details


The mosque was badly damaged by the 1855 earthquake, but it was rebuilt according to the original plan. The fašade has prompted art historians to suggest that a Byzantine or Italian architect was involved in its design. Columns and capitals come from former Roman/Byzantine buildings.



(left) Hatice Sultan Turbe; (right) Kukurtlu (sulfur) Kaplica


Other hot springs were found by the Ottomans between Cekirge and the Muradiye complex. One of them which contains sulphur is exploited in a University rehabilitation centre which includes baths built by Sultan Bayezid II. Near the baths there is the sultan's mother's turbe (Hatice Sultan).



Yeni Kaplica


New (Yeni) baths were built in 1552 not far from the Kukurtlu sulphur spring by order of Sultan Suleyman I. The size of the domes is larger than in previous buildings, a sign perhaps that the great architect Sinan was involved in their design.



Hamzabey Camii (left and centre) and Turbe (right)


Returning from Cekirge towards Muradiye one finds a complex consisting of a mosque and two tombs. It is named after Hamza Bey, a commander of Ottoman armies, known for having re-conquered Izmir (Smyrna) in 1425. His career ended in 1461 when Vlad the Impaler, ruler of Wallachia (southern Romania) defeated him. Hamza Bey was impaled with 20,000 other Turkish prisoners.

Wandering About



Karagoz Museum
Karagoz is an illiterate but straightforward character of the traditional Ottoman shadow play. The name of this character is used to refer to this kind of play which portrayed the Ottoman society and the many nationalities which composed it: not only Turks but also Arabs, Armenians, Jews, Greeks, Albanians, Circassians and Persians.




(left) Gokdere River; (right) Irgandi Koprusu, a covered bridge over the same stream (rebuilt in 2002): Bursa does not have a proper river, but a small stream coming from the Uludag




Ottoman Houses near Muradiye (left) and the former Jewish quarter (right)




(left) Uludag (Great Mountain); (right) a shop you do not find in many malls




(left) Ataturk Museum; (right) an olive tree presented by Greece in 1999


Move to page one or page two.

Clickable Map of Turkey showing all the locations covered in this website (opens in another window).







SEE THESE OTHER EXHIBITIONS (for a full list see my detailed index).