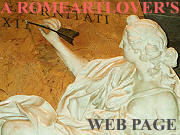 What's New!

Detailed Sitemap


All images © by Roberto Piperno, owner of the domain. Write to romapip@quipo.it. Text edited by Rosamie Moore.
Page added in July 2008.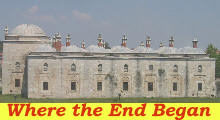 - Adrianopolis (Edirne) - page two
(Ikinci Beyazit medrese)

In 1453 Sultan Mehmet II conquered Constantinople where a few years later he relocated his residence. Edirne lost most of its importance yet the sultans often prepared their military campaigns in Europe in the former capital.



Ikinci (Second) Beyazit (II) Kulliye (complex)


Sultan Beyazit II built (in 1484-88) a large complex near his residence on the right bank of the River Tunca. It is one of the first buildings "signed" by its designer (Mimar Hayreddin), an indication that the sultans gave great importance to architecture.



Ikinci Beyazit Kulliye - medrese (left) and darussifa (Dar al Shifa - hospital - right)


The complex included a medrese which housed a medical school; students put into practice what they learnt in an adjoining darussifa. The size of these buildings show that they were intended for elite students and patients. A section of the hospital was devoted to the treatment of the mentally ill. These were housed in a domed pavilion and from their rooms they could see a fountain placed at the centre of the building.
Miniatures illustrating books used in the medical school show that music was used to soothe the patients' anxiety and that manual manufacturing of simple objects (such as straw canisters) helped in restoring their self-confidence.



Ikinci Beyazit Kulliye - courtyards of medrese (left) and darussifa (right)


The University of Trakya (Thrace) has turned the abandoned buildings into a very well organized museum. You may wish to see a museum presentation at the following website.



Selimiye Camii - western (left) and eastern (right) views


In 1568 Sultan Selim II commissioned Mimar Sinan, the chief architect of the Ottoman court, a large mosque to be built in Edirne. The site chosen was on elevated ground to the east of Eski Camii. The complex of buildings which included also an arasta, a row of shops in the foundations of the mosque, was completed in just six years. Selimiye Camii was regarded by the architect himself as his masterpiece.
The view from a distance (from Muradiye Camii) shows the vertical thrust of the main building, an aspect which is not entirely perceived from a closer observation point. Four tall and slender minarets emphasize the height of the dome.



Selimiye Camii - detail of the dome


Many art historians compare Mimar Sinan to Michelangelo; they lived almost at the same time and they both had a very long life (Michelangelo 1475-1564 / Mimar Sinan 1489-1588). Both men had a lasting impact on the architects who came later. The career of Mimar Sinan resembles that of Apollodorus of Damascus, a great architect of the past. Similar to the creator of Trajan's column and Trajan's Markets, Mimar Sinan was a military engineer who acquired a reputation in the building of defences and bridges.
In 1539 he was appointed as the head of a department in charge of supervising of all new constructions. For this reason the number of buildings attributed to Sinan is assessed at more than 300.
Due to his early career in designing construction which had very practical objectives, Sinan was more interested in simplification than in enrichment.
The building of large domes was his key challenge, as it had been for Brunelleschi and Michelangelo. The dome of Selimiye Camii is supported by eight pillars coming out of a square structure. Four half domes turn this structure into an octagon (St. Peter's dome rests on an octagon too).



Selimiye Camii: (left) view from the northern entrance; (right) courtyard


The entrance to the mosque is preceded by a courtyard having the same size as the main building. Sinan placed at its centre the fountain for the ritual ablutions, which traditionally was located outside the religious complex. In this way the courtyard resembles a western cloister.



Selimiye Camii - Hadith Medrese (the term Hadith refers to reports about the statements or actions of the Islamic prophet Muhammad, or about his tacit approval of something said or done in his presence - in another medrese students were taught the Koran)


The use of domes is definitely the main characteristic of Ottoman architecture: even when the area to be covered was limited to a student cell, Ottoman architects chose to build small domes rather than more economical vaulted or pitched roofs.



XVIth century hammam attributed to Mimar Sinan: (left) main entrance; (right) view from the back: in the foreground the "pestimals", traditional towels used in hammams; in the background two minarets of Uc Serefeli Camii


"I went into one of the racks and undressed. An unclean starveling wrapped a gaudy tablecloth about my loins and hung a white rag over my shoulders." Mark Twain in The Innocents Abroad explains why he did not enjoy his experience in a Constantinople Turkish bath: he concluded "The man who enjoys it (the Turkish Bath) is qualified to enjoy anything that is repulsive to sight or sense."
While the hammams of Istanbul have been adapted to the needs and expectations of tourists, at Edirne it is still possible to taste the real thing, including the use of pestimals, which Twain compared to tablecloths.



Other mosques: (left) Suleyman Pasha Camii (1493); (right) Atik Ali Pasha Camii (same period)


Although most visitors come to Edirne just to see Selimiye Camii (or for the yearly festival of wrestling), the town has many other interesting things worth seeing.



(left) Sunflowers at Ikinci Beyazit Kulliye; (centre) a fountain near the Tunca River; (right) a storks' nest in Kaleici (old town)




* * *




The tomb of Sir William Hussey, a British diplomat (formerly in the Greek Church of the Apostles)


Many archaeological museums of Turkey are located in modern buildings surrounded by a small garden. Usually these gardens house many gravestones taken from the Muslim, Christian and Jewish cemeteries which surrounded the towns. At Edirne one comes across a quite unexpected funerary monument.
A lengthy inscription in Latin tells that it relates to Sir William Hussey (1642 - 1691) who was English ambassador to the Ottoman Empire. In 1691 he was appointed by King William III as his envoy to the Sultan to mediate a peace agreement between the Ottomans and the Austrian Emperor. A peace was in the interest of England because it would have allowed more Imperial troops to be sent against King Louis XIV of France who was at war with England, the Netherlands and the Austrian Empire. Sir William Hussey died that same year in Edirne, during the peace negotiations. His sarcophagus was placed by his wife in an Orthodox church and it was eventually relocated to the museum.
The inscription starts with the words siste viator (passer-by stop and watch), the incipit Ancient Romans usually placed on their funerary monuments.
Here below the full text is transcribed:
Venerabundus siste viator ecce invidenda mortis spolia viscera hoc sub marmore recondita excellentissimi dom. Guilielmi Hussey equitis aurati pro serenissimo Magnae Britanniae Rege Guilielmo Tertio ad Portam Ottomannam legati extraordinarii qui ad pacem inter duo imperia Caesareum at Ottomannum feralibus dudum lacerata bellis stabiliendam cum feliciter laborasset iamque ad eandem consummandam Belgradam contenderet febre Adrianopoli invadente id. Sep. anno salutis MDCLXXXXI diem supremum obiit.

Move to page one.

Clickable Map of Turkey showing all the locations covered in this website (opens in another window).







SEE THESE OTHER EXHIBITIONS (for a full list see my detailed index).