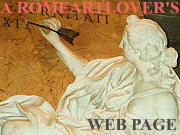 What's New!

Detailed Sitemap


All images © by Roberto Piperno, owner of the domain. Write to romapip@quipo.it. Text edited by Rosamie Moore.
Page revised in February 2009.

From Top Kapi to Yedikule Kapi
A View from Top Kapi




This XIXth century view of the walls is taken from Top Kapi. The mosque in the background is Mihrimah Camii.

Top Kapi




Top Kapi (Cannon Gate) was rebuilt after the siege and became the main overland entrance to Istanbul. Today the traffic goes through openings in the walls and the gate sees only a flow of pedestrians from the nearby dolmus station. A few traces of the old decoration are still visible.


Ahmet Pacha Camii



This mosque, erected by Sinan in 1551, is located very close to Top Kapi. In the porch the decoration is made with a special technique called cuerda seca (most likely introduced by Jews from Spain) with green and yellow added to the usual white and blue.

Towards Mevlana Kapi


The walls between Top Kapi and Mevlana Kapi have some very evocative sights, not altered by improper restoration. Mevlana Kapi is flanked by two large towers, one of which is called "Tower of Constantine" because of the surviving inscription celebrating the prefect Constantine who built it in 447.

Towards Silivri Kapi




The beautiful towers in this part of the walls show their inner structure. The walls were made by alternate layers of stones and bricks. This was not for decoration, but to strengthen their resistance. Small market gardens stand where once stood the armies of the enemies.

Silivri Kapi




Silivri Kapi shows the complete set up of the walls: moat, outer wall, inner wall.

Belgrat Kapi




Belgrat Kapi was named after Serbian artisans who were relocated in this part of Constantinople by Sultan Suleyman the Magnificent after he conquered Belgrade in 1521. It has been totally rebuilt (you can see it also in the background of this page). It is too new, too coloured: let's hope that future restorations of other parts of the walls will be limited to preserving their current state.

Towards Yedikule Kapi




Eleven towers still in good condition and continuously connected by the walls offer this breathtaking view. In the decoration of one window of the towers the cross is still visible.

Introduction to this section
From the Golden Horn to Top Kapi
From Yedikule Kapi to Mermer Kule
The Maritime Walls

Other pages dealing with Constantinople/Istanbul:
Basic Istanbul
Galata

Clickable Map of Turkey showing all the locations covered in this website (opens in another window).