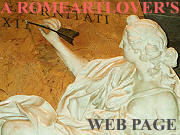 What's New!

Detailed Sitemap


All images © by Roberto Piperno, owner of the domain. Write to romapip@quipo.it. Text edited by Rosamie Moore.
Page added in August 2006.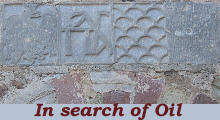 Metimno (Molyvos)
(coats of arms at a gate of the Metelino fortress)


Ovid
Ars Amatoriae
Tu quoque, materiam longo qui quaeris amori,
Ante frequens quo sit disce puella loco.
Non ego quaerentem vento dare vela iubebo,
Nec tibi, ut invenias, longa terenda via est.
Andromedan Perseus nigris portarit ab Indis,
Raptaque sit Phrygio Graia puella viro,
Tot tibi tamque dabit formosas Roma puellas,
'Haec habet' ut dicas 'quicquid in orbe fuit.'
Gargara quot segetes, quot habet Methymna racemos,
Aequore quot pisces, fronde teguntur aves,
Quot caelum stellas, tot habet tua Roma puellas:
Mater in Aeneae constitit urbe sui.
Liber Primus
vv. 49-60
For a long-term affair, won't have one till you've found
The places where girls are thick on the ground.
Though Perseus brought back Andromeda from the Syrian coast
And Paris stole Helen from his foreign host,
You can achieve your ambition
More easily. I'm not recommending an expedition
Overseas or a gruelling march; look nearer home
And you'll say, "The prettiest girls in the world are in Rome"-
They're thicker than wheatsheaves on Gargara, grapes in Lesbos, birds in the trees,
Stars in the sky, fish in the seas,
For Venus is a strong presence
In the city her son founded.
Translation by James Michie.



Olive leaves frame the view of Metimno


Ovid and other Latin poets made reference to Metimno as a site known for its vineyards (in his translation James Michie chose to make reference to the whole island). Today there are more olive groves than vineyards around the castle of Metimno (called by the locals Molyvos). Metimno is located on the northern coast of Lesbos, opposite the Asian shore.



Older part of the fortress built on bedrock


The rich agricultural centre celebrated by the Roman poets became during the Middle Ages a village whose inhabitants lived inside a small Byzantine fortress at the top of a hill.



Ottoman (left) and Genoese (right) gates


The Gattilusio, who had acquired the whole island in 1355, enlarged and strengthened the fortress: the inner gate shows an Italian design. The fortress protected a small harbour from which olives and oil were shipped to Italy or to Galata, an important Genoese trading centre located opposite Constantinople.



Second Ottoman gate and one of the towers


The Ottomans acquired Metimno in 1462 and they enlarged the fortress and protected the access to it with additional walls.



View towards Petra


The best known images of an Aegean Greek island show small white cubic houses built on bare red rocks: this landscape belongs to some of the Cycladic islands (in particular Paros, but also Stampalia and Milo). This kind of architecture has invaded in recent times many other Greek locations, to which it did not belong, with the aim of adding a Greek flavour to the landscape. Luckily Metimno has retained its almost Tuscan appearance.



View towards the Asian shore, where in the Xth century BC settlers from Lesbos founded the town of Assos


Metimno attracts a rather upscale tourism and a certain number of artists who have their studios right below the fortress. The only airport of the island is near Metelino, a more than two hour drive.



Ottoman fountains


In general Greek authorities have paid little attention to the conservation of memories of the Ottoman period. Fountains are the exception to this rule: sometimes is easier to find old fountains on the Greek islands than in the Turkish towns located opposite them.

Other pages of this section:
Metelino
Aivali/Cunda
Samothrace
Thassos

Clickable Map of the Ionian and Aegean Seas with links to other locations covered in this website (opens in a separate window)







SEE THESE OTHER EXHIBITIONS (for a full list see my detailed index).