Map of Roman Ankara

This map (created by Ferhat Akgul, Assistant Prof. of Engineering at Middle East Technical University in Ankara, Turkey) complements a page on Roman Ankara.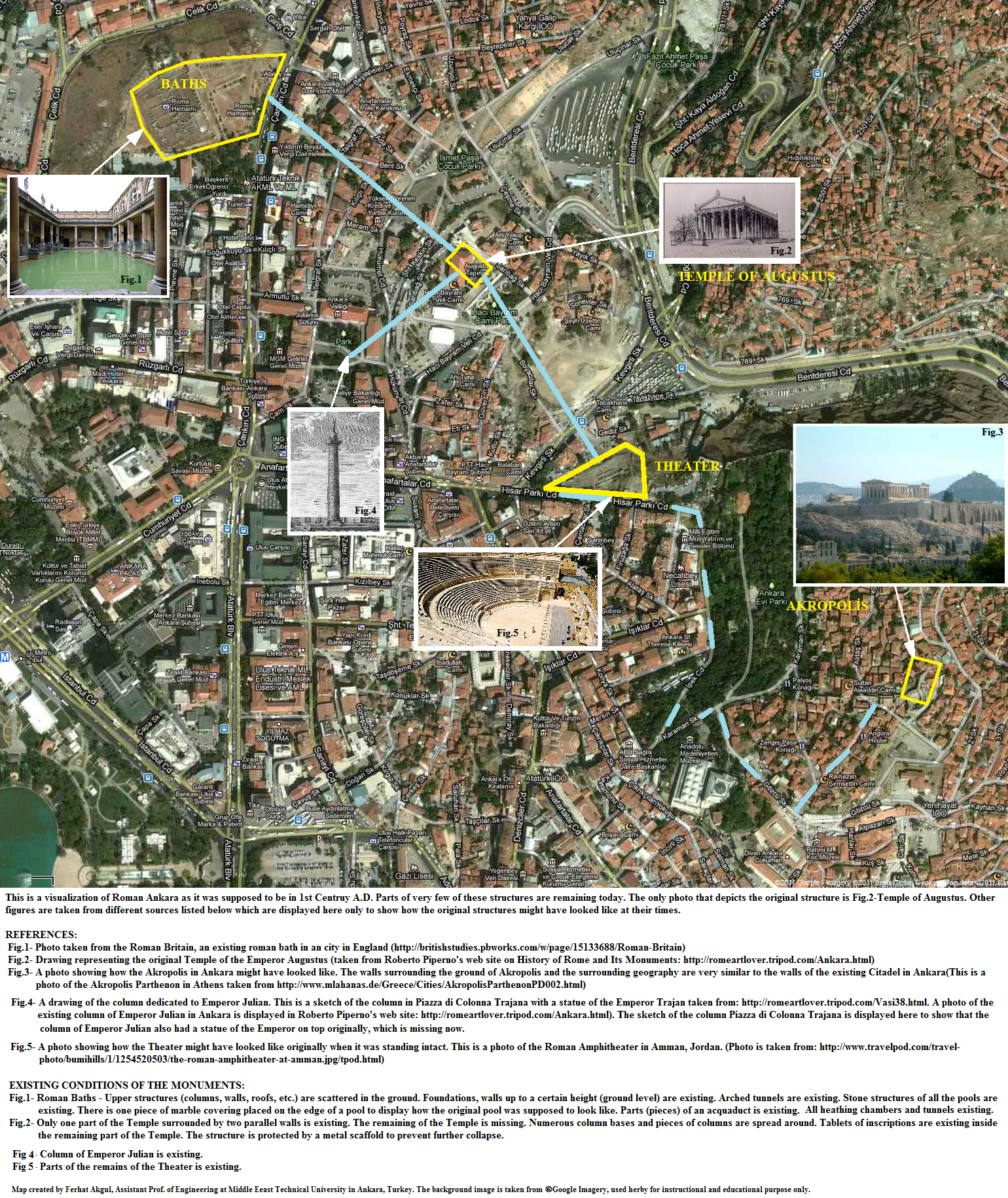 Go to my Home Page on Baroque Rome or to my Home Page on Rome in the footsteps of an XVIIIth century traveller.

See the latest additions!