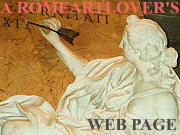 What's New!

Detailed Sitemap


All images © by Roberto Piperno, owner of the domain. Write to romapip@quipo.it. Text edited by Rosamie Moore.
Page added in July 2014.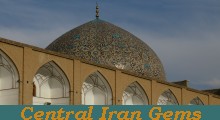 - Qajar and Modern Shiraz
(dome of Sheikh Lotfollah Mosque at Isfahan)

You may wish to read page one first.
We rode over a broken country, sterile and deserted. On crossing a low ridge, we came in sight of the minarets and domes of Shiraz. All round the city this plain appeared to be divided into gardens, separated from each other by mud walls, within which towered tall and slender cypresses, the only trees visible from the distance at which we were. (..) This, then, was the city considered by the Persians the most enchanting residence in their country and consequently in the world; these were the gardens so famed for their beauty, fertility, and loveliness; and this oasis in the midst of a stony desert was the earthly Paradise of which we had heard so much.
John Ussher - A Journey from London to Persepolis - London 1865. A Fellow of the Royal Geographical Society.



Sa'di Garden: (left) modern pavilion; (right) a view of the garden


Sheikh Mosleh al-Din was born at Shiraz, but he travelled extensively through Muslim countries when these were invaded by the Mongols in the XIIIth century. When he eventually returned to Shiraz he enjoyed the protection of Atabek (governor) Abubakr Sa'd. He wrote Bostan (The Orchard) and Gulestan (The Rose Garden) under the pen name Sa'di Shirazi, as a tribute to his patron and his hometown. His tomb in the outskirts of Shiraz became the site of a pilgrimage which continues to these days. His works were translated into French and German in the XVIIth century.

Has this cock perhaps not crowed at the proper time this night
And have the lovers not had their fill of embrace and kiss.
(..) Lips against lips like the cock's eye
Are not to part at the crowing of a silly cock.

from The Gulestan - translation by Richard Francis Burton



Hafez Garden


Khwaja Shams-ud-Din Muhammad (c. 1320-1389), known by his pen name Hafez Shirazi, lived and died in Shiraz, apart from some years of self-imposed exile at Isfahan. His collection of poetry was compiled by his disciples and is known as Divan-i Hafez (Anthology of Hafez). It is mostly composed of short poems with lyrical and mystical themes and is commonly considered to be the zenith of Persian poetry.


Without the beloved's face, the rose - is not pleasant
Without wine, spring - is not pleasant
The border of the sward and the air of the garden
Without the (beloved of) tulip cheek - are not pleasant

Translation by H. Wilderforce Clarke
Hafez was buried in a garden he frequently praised in his poems for its beauty and cool breezes that one could not even find in Paradise.
The present complex was shaped in the 1930s when a modern open pavilion was erected over Hafezís grave. French architects and archaeologists Andrť Godard and Maxime Siroux are credited with the renovation plan. Tile inscriptions of Hafezís poems run along the internal surface of the octagonal frieze.



Hafez Garden: (left/centre) details of the garden; (right) a fortune-teller parrot. I was happy to learn that many good things will happen to me in the next few months


The odes of Hafiz are considered by the Persians as unequalled by those of any other poet of any age or nation. His memory is still highly venerated, and his works are regarded with superstitious reverence. Those who desire to penetrate the secrets of the future are in the habit of opening at random a volume of his poems, and the first lines that present themselves are, by some distortion of the sense, imagined to convey the desired information. Some of the more bigoted and fanatic among the clergy consider his productions as immoral; but public opinion overrules their decision. John Ussher
In 1819 Johann Wolfgang von Goethe published West-Eastern Divan, a collection of poems inspired by those of Hafez, which Goethe had read in the somewhat free translation into German by Joseph von Hammer-Purgstall.



Naranjestan-e Qavam (The Orange Garden of the Qavam family): (left) the garden; (right) the main pavilion


Members of the Qavam family held important offices, including that of Prime Minister, during the Qajar period and until 1955. Some of them were sent as ambassadors to European countries. Between 1879 and 1886 they built a large residential complex at Shiraz with a very elegant biruni, a pavilion where they received their guests and held celebrations.



Naranjestan: (left) talar (throne hall) (the image used as background for this page shows a detail of the ceiling); (right) detail of its decoration with a photograph of the landlord



The design of the biruni recalls that of Chehel Sotun, one of the Safavid royal pavilions at Isfahan which has a talar decorated with Venetian glass. The wealth acquired by the Qavam was in part due to their involvement in the opium trade as mayors of Shiraz. In addition to the biruni, the residential complex included an anderun, the private quarters of the family, a bathhouse, a stable and a hosseinieh, a building dedicated to religious ceremonies.



Naranjestan: Italian and Dutch influences in the decoration


While the overall design of the biruni and of the garden followed traditional Persian patterns, some details of the decoration are similar to those one can find in European mansions of the same period: Renaissance-like portraits of Italian women, peasants of small Italian towns such as Anticoli Corrado or Olevano and snowy landscapes with Dutch windmills.



Bagh-e Eram (Garden of Heaven)


The Qashqais are Turkish-speaking nomadic tribes living in the Zagros Mountains north of Shiraz. In the XIXth century their leaders settled in the city and acquired great power by ensuring the loyalty of their tribes to the Qajar government. Bagh-e Eram was built in the XIXth century by a powerful Qashqai family, but the pavilion was erected by Haj Nasir-al Molk in the second half of that century. In 1953 Qashqai leaders were exiled and Bagh-e Eram was confiscated and assigned to the University of Shiraz. In 1979 Khosrow Khan Qashqai returned from exile and was reacquainted with the garden which he donated to the people of Shiraz. In 1982 he was publicly hanged in Shiraz for his opposition to the new regime.



Bagh-e Eram


In 2011 UNESCO added 9 Persian gardens to their list of World Heritage Sites. Bagh-e Eram, which has been turned into a botanical garden, is one of them together with that built by Cyrus the Great at Pasargadae, Bagh-e Dolatabad at Yazd, Bagh-e Fin at Kashan and Chehel Sotun at Isfahan.



Nasir-al Molk Mosque


molk means kingdom and it was added to names to identify important dignitaries who served the Shas. In 1876-88 Haj Nasir-al Molk, the same who erected the pavilion at Bagh-e Eram, built this large mosque, which in many ways recalls Vakil Mosque (in page one). In 1856-57 a war broke out between Great Britain and Persia because the former wanted the latter to withdraw from Herat in Afghanistan. The war was easily won by British troops who landed in southern Persia. Great Britain acquired great influence at the Shah's court which resulted in having input in the appointment/removal of governors at Shiraz and other southern locations near the border with the British Empire in India.



Nasir-al Molk Mosque: (left) a porch in front of the winter prayer hall; (right) tile decoration


Nasir-al Molk Mosque is known as the pink mosque because of the prevailing colour of its tile decoration. Its stained glass windows, rather unusual in mosques, are another feature which attracts visitors (but I was not much impressed by them, you may wish to see a photo by J. Tomas in The Huffington Post - it opens in another window).



Onion domes: (left) Imamzadeh-e Ali Ebn-e Hamze; (right) Aramgah-e Shah-e Cheragh (Mausoleum of the Lord of Light) from Qur'an Gate (page one)


Most mausoleums in Persia were built following a pattern established in the XIIth century; they were small, octagonal and had a pyramidal roof as at Takht-e Fulad cemetery in Isfahan. During the XIXth century two existing old mausoleums at Shiraz were greatly enlarged and provided with an unusual onion dome (that of Aramgah-e Shah-e Cheragh was rebuilt in 1958). Their interiors are entirely decorated with small mirrors. They have become a "must see" of Shiraz. I daresay that a mausoleum is the least appropriate monument to be decorated with mirrors especially considering that Muslim burial rules discourage the erection of large domes and mausoleums upon a grave.
I suddenly thought of that unfortunate species, modern interior decorators, who imagine they can make a restaurant, or a cinema, or a plutocrat's drawing-room look rich if given money enough for gold leaf and looking-glass. R. Byron

Return to page one.

Introduction
Achaemenid Pasargadae and Persepolis
Sassanid Bishapur
Achaemenid Tombs and Sassanid Reliefs near Persepolis
Zoroastrian survivors
Seljuk small towns (Ardestan, Zavareh and Abarquh)
Seljuk Isfahan
XIVth century Yazd
Safavid Isfahan
Qajar Kashan
Post Scriptum
On the Road
An excursion to Abyaneh
Persian Roses
People of Iran







SEE THESE OTHER EXHIBITIONS (for a full list see my detailed index).